Transferred Pivots
The Valley transferred pivots allow you to diversify your irrigation schedule and used them in different fields in order to reduce the irrigate cost per hectare. There are from the simplest (with skates) to the more sophisticated ones (with wheels), providing the possibility to cover small surfaces with limited varieties. Valley eases the irrigation to provide flexibility in the field, while they are still low-cost equipments.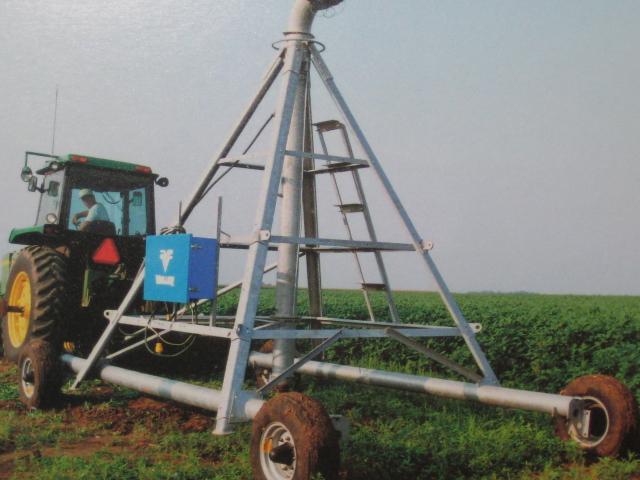 Puede elegir entre el modelo con ruedas fijas o el giratorio, que gira fácilmente para remolcar en cualquier dirección.
Programar la parada automática del pivot seleccionando su ubicación, para luego remolcarlo hasta el siguiente punto.
Ofrece resultados muy económicos en campos de hasta 457 m (1500').
Se puede colocar sobre plataforma de hormigón o utilizar los anclajes opcionales.
Pivote con patines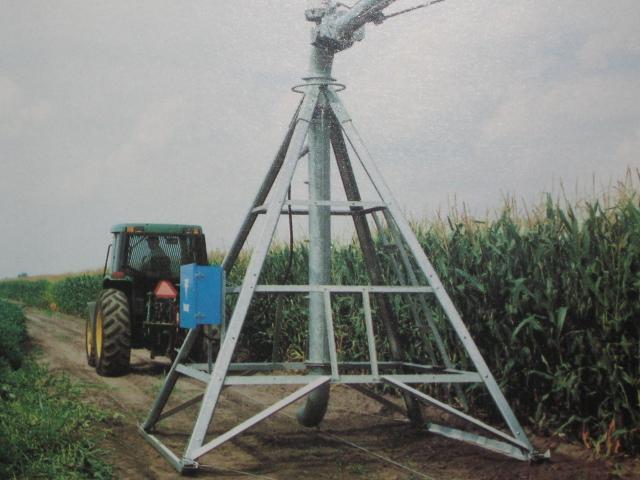 Una económica opción ideal para situaciones donde el remolcado es poco frecuente.
Sirve incluso para las unidades trasladables de mayor longitud.
We have a wide range of original replacements in stock for the immediate replacement of those pivot pieces which are not working properly.