Linear Equipment
The Valley linear system with dragged hose allows you to cover big fields when moving from one place to another and spin around the cart later to change the moving direction in order to cover the rest of the field.
The froward/backward and spinning towed options of the equipment can combine in order to provide the necessary flexibility to water the fields in irregular way using just one system.
The spinning system is available which offers the ability of watering the L fields using just one system.

The linear equipment provides many rail systems with aerial cable, with furrow, and with subterranean cable. The Valley linear systems are the most long-lasting and effective irrigate mechanical equipments in the world in order to preserve the water.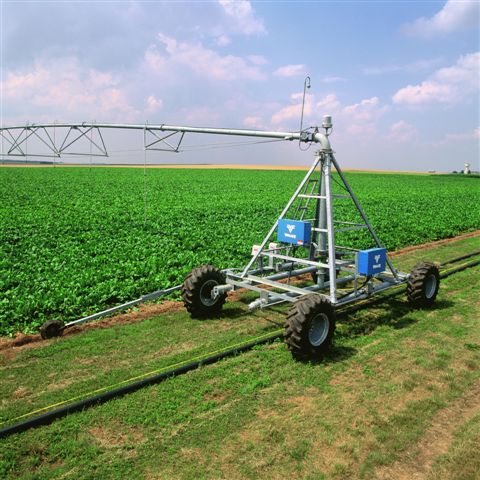 We have a wide range of original replacements in stock for the immediate replacement of those pivot pieces which are not working properly.